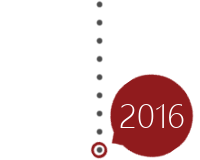 In the month of October, the eye of ferocious Hurricane Matthew passes directly over the city of Jeremie. With little warning and time to prepare, the damage and losses are large. However, this tragedy proves to be a time for the unity and team spirit of Tek4Kids to shine through. Staff and volunteers come together to rebuild and help those in need. Our partner schools open their doors to the community to offer clean drinking water, pumped and distributed by Tek4Kids. This outreach is very valuable in times after natural disasters when water-borne diseases are rampant. The resilience of Tek4Kids continues to be a pillar of hope and support for the community of Jeremie.

St. Francis School of Technology opens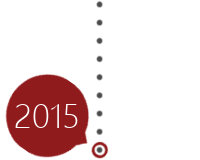 In a major step to advance its mission and bridge the gap from school to the workplace, Tek4Kids opens St. Francis School of Technology with a premier class of 24 young men and women. Functioning as a secondary education school, the curriculum focuses on preparing students for specific jobs in the IT field as well as how to start their own businesses. In addition to this, the school will offer post-graduate support to students to aid their search for employment. Through this project, we hope to stimulate local potential to participate in a global economy that can provide work independent from the unreliable infrastructure needed for manufacturing or other more traditional sectors.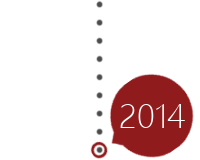 Summer Session- Marking the beginning of a fruitful tradition, Tek4Kids hosts its first summer session in the US to bring together partner school delegates and team members from the US as well as Haiti in order to develop our efforts collectively. Besides covering various topics such as communication and iPad education, members of the education department at Bellarmine University provide educational training specifically adapted to our efforts in Haiti. As carriers of knowledge, the participants have swiftly taken these lessons back to their classrooms in Jeremie where the positive changes are already visible.


iPad Initiative- the iPad program kicks off for our partner schools with two Tek4Kids iPad instructors. Compared to the difficult and costly task of transporting textbooks for various grades and subjects to Haiti, iPads prove to be a more cost effective and efficient tool. Traveling to different schools and classrooms with the teachers, each iPad is prepared for every specific grade and subject, making them not only a versatile tool in interactive learning but also cheaper than supplying books for each different lesson.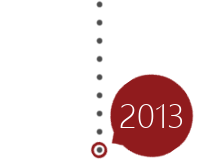 Centre de Montfort- Tek4Kids begins its partnership with the Centre de Montfort, an orphanage and school high on a hill in the city where municipal water and power does not reach. Here, Tek4Kids' projects include a Water Purification System (WPS) as well as basic school infrastructure that provides the Centre with reliable electricity. The orphanage cares for 31 girls from preschool to high school age, while the school enrolls 189 students from grades 1 through 6 as well as 3 preschool grades.


St. Louis Elementary- Tek4Kids extends its partnership to St. Louis Elementary School, located directly across the street from St. Louis High School. The water purification system here provides 1,000 gallons of water per week for 200 students across 4 primary grades as well as 2 preschool grades.


St. John Bosco- Tek4Kids begins its partnership with St. John Bosco, whose mission is to provide education to the poorest children in Jeremie in an effort to keep them out of the streets. Along with regular school curriculum, this school also teaches its students trades such as carpentry, embroidery, and sewing. The WPS that T4K installs gives 207 students from grades 1-6 access to 1,500 gallons of purified water a week.

The Opportunities of Technology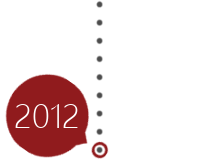 Computer Classes- Since 2012, Tek4Kids has been able to provide and power nearly 90 laptops for students and teachers at 4 of its 6 partner schools by adding onto the basic school infrastructure that already exists to power WPSs. As part of this effort, Tek4Kids hired Haitian instructors trained in technology education to travel from school to school, teaching subjects that include Typing, Word, Excel, PowerPoint, and other programs. Skills in these areas can offer Haitians significant opportunities as they are already needed to fill positions for banks, hospitals, and more. In particular, NGOs currently in Haiti need office staff but are often forced to bring them from outside the country because they cannot find suitable candidates, leading to an outflow of income from the country. Therefore, by expanding the educated workforce, Tek4Kids will help Haitians find jobs that already exist in their country, which will in turn help the nation retain the earnings its people generate.


St. Louis High School- The Director of St. Louis High School approaches Tek4Kids for aid in developing their school. This represents a significant opportunity for Tek4Kids as St. Louis is one of the most respected schools in Jeremie and specifically prepares its students for higher education. Tek4Kids makes St. Louis High School its "flagship" school and installs its largest WPS here, purifying 2,500 gallons a week that serve 453 students and the school's staff. St. High School Louis is also where T4K first begins installing computer classrooms.


Brother Paulin School- After hearing of the Water Purification System (WPS) project at St. Therese, the headmaster of Brother Paulin, a school that dates back to 1877 making it one of the oldest in Jeremie, asks for Tek4Kids' assistance. In response, T4K installs a WPS that purifies 1,000 gallons a week, serving the school's 400 students (preschool through 6th grade) and the staff. With Tek4Kids' help, Brother Paulin plans to add a grade every year to achieve its capacity for 1,000 students. Since the beginning of its partnership with Tek4Kids, Brother Paulin has added grades 7 through 9, putting it on track with its goal.

The Boices officially found Tek4Kids after seeing schools with overfilled classrooms that lack textbooks and use a repetitive method of learning that neglects critical thinking. Tek4Kids decides to partner specifically with schools because they function as centers from which change can ripple in a multiplier effect. The strategy Tek4Kids develops works simply thus: Greater access to clean water leads to stronger bodies that cultivate stronger minds who can spread the opportunities of education and technology to their community.

St. Therese Montessori School- The Water Purification System (WPS) and basic school infrastructure necessary to power it are underway and set to be completed at St. Therese in early 2011, purifying 1,500 gallons of water a week. This goes on to serve as the model for future Tek4Kids partnerships with schools, one where we work within preexisting structures of the community. The assumption is that it is Haitians who must uplift their community, not outsiders. Locals know their community best and know what works and what does not. The relationship that Tek4Kids seeks is to sustainably empower Haitians to build their communities with their own hands and minds. Consistently over the last years, this WPS has been purifying 1,500 gallons a week.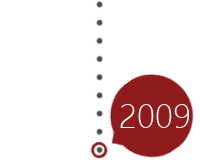 Gary and Cathy visit Jeremie with the Cathedral of the Assumption on several occasions and begin spearheading the construction of a WPS at St. Therese Montessori, a school that serves 345 students from preschool through 5th grade. Their work in this school further reveals to them the need in Jeremie for greater educational and technological opportunities.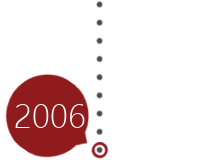 Gary Boice, retired from an extensive career in IT, and his wife Cathy, who worked in the medical field for many years, begin volunteering with an independent, inner city school. The project provides underprivileged children with a high-quality education environment through small classes, advanced instruction methods, and personal tutoring. These experiences inspire them to work in other educational realms with humanitarian groups abroad culminating in their trip to Jeremie, Haiti with the Louisville Cathedral of the Assumption. What they see plants a seed that continues to grow even to this day.