Do you have what it takes to make a difference in the world and want to bring the dream of a better quality of life to reality for hundreds of students in Jeremie, Haiti? If so, Tek4Kids is looking for volunteers who have a passion to work in a spirited environment, enjoy challenges, and work with a culturally diverse population.
Our volunteers are the backbone of our organization and Tek4Kids is grateful for the commitment, energy and talent that all of our volunteers bring to our projects; without that commitment and support, it would be harder to provide clean water, laptops and iPads to those in need. We honor all of our volunteers and all they do for our efforts. We thank them for helping make a significant impact toward our mission of providing clean water, electricity, and technology to the students and communities in Jeremie, Haiti.
Read more about the experiences of current Tek4Kids volunteers and all the different opportunities to volunteer or click below to get in contact with us right away to find out how you can make a difference!
We can offer you...
an exciting and meaningful environment
team support
an opportunity to meet new people
work alongside a different culture
make an impact on the students and community of Jeremie, Haiti
Working with Tek4Kids is different because of our...
onsite team approach
commitment to changing the current education dynamic
experience and connection to our projects and the people of the community
Travel Diaries

from Our Volunteers
How to help


Tek4Kids welcomes your skills, experiences, and willingness to volunteer with us. You can volunteer either locally or internationally to make a difference in the lives of others. The following opportunities are available in basic school infrastructure, water purification, iPad, and computer projects:
Construction: working hands-on in the areas of building & design, electrical, plumbing, mechanical construction, project management
Special Events: assisting with events locally, such as the golf scramble, open houses, exhibits, and other events
IT / Technology: planning and implementing computers in classrooms, designing networks, assisting in website development
Business Outreach: initiating and keeping contact with businesses, assisting with internships, projects, and research
Project Management: coordinating and tracking projects
Education Coordination: using educational expertise and technology to assist our teachers in areas of administration, reporting, evaluation, teacher professionalism and teaching on iPads and laptops. Also very welcome are teachers who have an interest in ESL and a background in French and/or French Creole as well as translating.
... and many more opportunities. Your interests are not listed? Just contact us through the volunteer form to find out how you can make an impact with your unique skill set!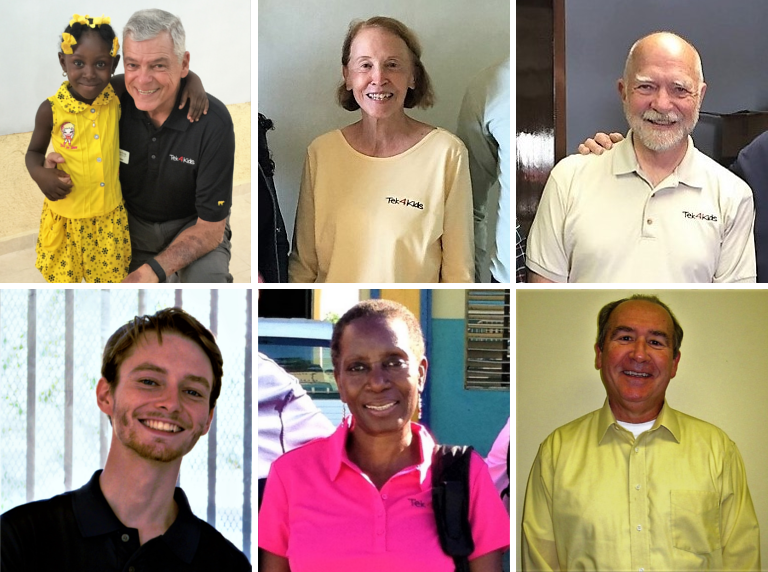 VOLUNTEERING IN HAITI
This may be your chance to get to know another culture and work directly where your help is needed the most! You can join Tek4Kids for one of our trips to Jeremie or volunteer in Haiti for a longer period. There are a lot of unique opportunities to help on the spot in Haiti - contact us to plan your trip to Jeremie, Haiti!
Volunteering Locally
Tek4Kids is located in New Albany, Indiana and we have many opportunities available to volunteer at special events as well as in our office. We welcome those who want to volunteer from a few hours per month to more frequently. Join with us in using your talents to make a difference in the life of those in need.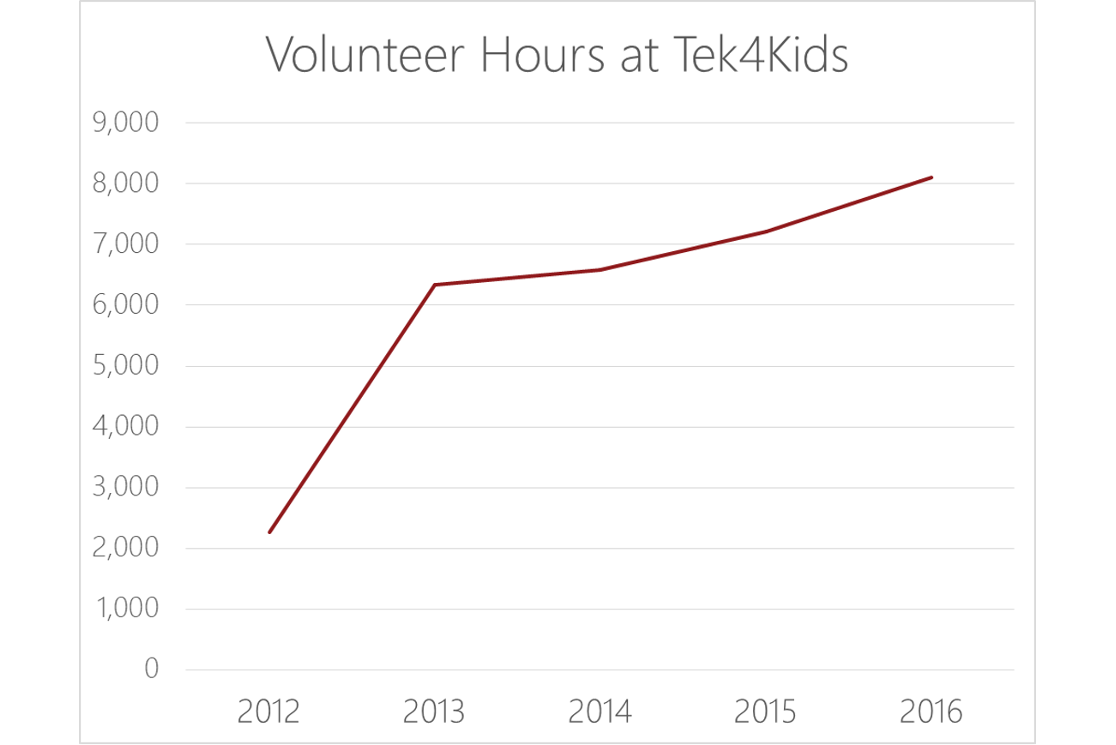 The
Ambassador

Program

Are you an individual or member of a group who would like to partner with a school in Haiti? Get involved just the way you want to – with your ideas and talents, supported by Tek4Kids' know-how and infrastructure.